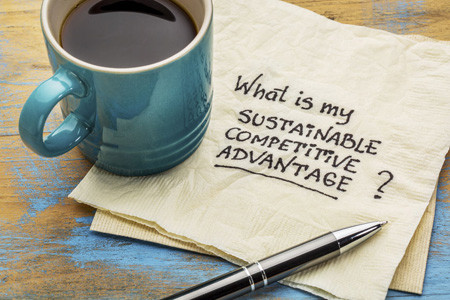 Are You Selling or Offering Solutions?
Nobody holds more control over our destiny than ourselves. Our success is entirely within our own hands. When we hold ourselves accountable for our actions, our successes, and, yes, our failures, we realize that we have the power to impact our own lives and the lives of those around us. Most people who are in business believe they are in the business of selling, whether it's a product, service, destination, or an experience—but that is where they hurt, rather than help, their success.
No matter what you do, your ultimate goal is not to sell! True success and fulfillment in whatever you do comes from being a solution provider, not only to your customers, but also to the one thing that will help or hinder your success—your mindset. When you're selling, you're focused on you, but when you're providing solutions that help people and make their lives better, you're perceived to be helping them. And in the process, you're also helping yourself to achieve your goals.
Being a solution provider starts with accountability. In order to provide solutions to others, you must first strive to be knowledgeable, understanding, and an expert in your field. Then you can offer your clients the solution to their problems. Understandably, in order to provide the right solutions, you must first seek to understand your potential clients' needs and problems. When you focus on features that don't address those needs and problems, you won't be the solution provider they're seeking.
By addressing your customers' needs first, you elevate yourself and become the go-to person who they trust to find the right solutions that fit their lives. This is a principle that is steadfast and true; however, it requires your consent and willingness to step out of "selling" mode and into "helping" mode. When you do, you become far more than just another salesperson, you become the creator of your own destiny—a destiny that will affect and impact the relationships you create and build with your customers.
Starting today, don't think of yourself as a salesperson. Instead, develop the mindset of a solution provider. When you do, you will increase your value, rather than the value of your product or service, with your customers. It's a mindset change that starts with you, but it will be the reason people turn to you to find the answers that will make a difference in their lives. This mindset requires accountability; you must answer first to yourself and drop the selling mentality. Your goals must change from meeting quotas to providing solutions. And your actions must be aligned with your mindset. Deliver information, knowledge, ideas, and understanding. Let potential clients know that your purpose is to help them, not to sell to them.
When you do those things, consistently, and take full responsibility for everything you say, do and are, you set yourself apart from the competition and earn the respect of yourself and those around you. Not only will your success increase, but you'll also find that your success does not depend on the economy, your location, or even your product or service. Being a solution provider returns the control of your destiny back to the only person who has the power to change it—You!
It's a new year. This year, reinvent yourself by changing your mindset—the one and only factor that has the capability to help you meet your goals, regardless of what you're "selling."
—
My corporate motivational keynote program offers executives and employees at all levels a way to bring out the best in themselves. If you are planning a corporate event, sales conference, or meeting, my programs can be customized to fit your audience and overall theme. They are developed to take you and your team to the next level of success. In addition, check out my comedy show for corporate entertainment.
Comments are closed.