Product Information
One of the greatest gifts we have is the power of our mind. Our mind can inspire, guide, and motivate us. Our thoughts are magic to our mind and have the ability to enhance our skills. In this 2 album kit, you will learn how to use your thoughts and your mind to create success in all areas of your life.
---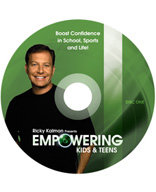 Empowering Kids and Teens – Album
Boost Your Confidence! How often has doubt been in the way of success? It happens. All too often, individuals blame doubt and a lack of confidence for their outcomes in school, sports, and even how they interact with others. This Album reveals that each of us own the thoughts that create doubt. It's time to replace doubt with confidence and belief!
---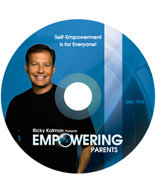 Empowering Parents – Album
Personal time is an investment that creates great returns. This Album teaches parents how to regain personal time and empower themselves to empower their children. Exposing children to self-improvement at an early age encourages a lifetime of learning and maximum success. By introducing children to the power of suggestion and showing them how to use their subconscious to achieve their goals, you'll gift them the amazing gift of self-empowerment.
---
*All downloads are zip files and will need to be downloaded to a PC or Mac before transfering to a MP3 player of your choice.
100%, no risk money-back guarantee!
Ricky's programs come with a 100%, no risk money-back guarantee! Here is all you have to do. Take the time and listen to the program. Owning just one simple thought in these programs can reveal, transform, and inspire your mind. That is the power of suggestion. Take action and commit to investing in yourself. After listening to your album, if you don't find yourself applying any of the techniques, seeing results or find that it has no use to you at all within the first 30 days, return it for a full refund—no questions asked!